Cycle of Life
Provincially Recommended by the BC Ministry of Education for the new science curriculum
Holly Arntzen
ART, 2006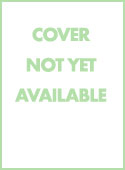 Cycle of Life is a powerful and entertaining resource to help children discover and learn about the world they live in, and ways they can help endangered species by doing something as simple as recycling beverage containers and composting actions within the power of a child. Cycle of Life brings together great music, great art, and loads of creative ideas for activities and field trips that teachers and parents alike can add to the classroom or enriched home environment.
» Book an Interview
Campaign Coverage:
Canada Wide

Campaign Dates:
Fall 2006 - talking about the English version and the brand new French version

Media Events:
More info to come

Public Appearances:
Watch for more with Holly and the team!